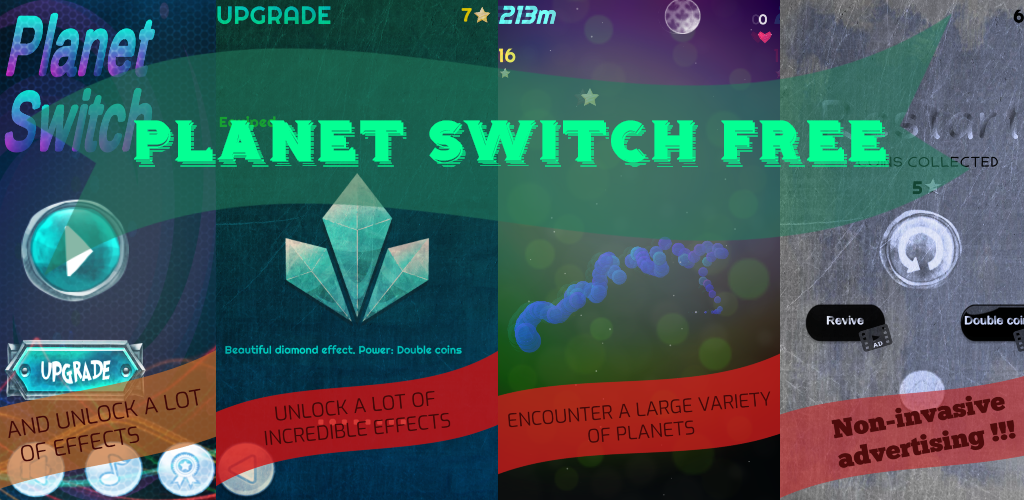 Planet Switch
A downloadable game for Android
Planet Switch is a new casual game available for android and soon for IOS. The game it's really simple but really fun. The game is based in the space and you have to dodge the variuos planets. You can unlock a lot of effects and abilities with the stars collected.
The game is available on the amazon app store here: https://www.amazon.it/dp/B07X9HRN84 .
But it will be available soon on the playstore and the app store.